Short Breaks in Scotland »
Kelso and the Scottish Borders
Hotels in The Scottish Borders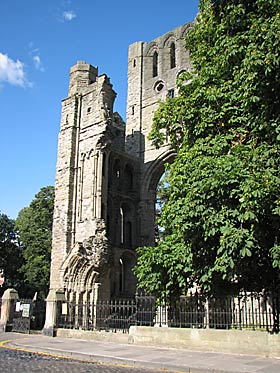 The Scottish borders are a beautiful area full of picturesque towns and villages, historic sites and rolling green hills, the perfect place for a short break in Scotland. If you are looking for relaxing countryside with a mixture of popular attractions, friendly people and interesting places then the Scottish borders could be just the place for you.

KELSO
This is an extremely historical part of Scotland and all the settlements in the Scottish borders have great claims in the history of our country. kelso is no different with the town originating from Kelso Abbey - a magnificent building. King David I agreed to allow monks to construct the abbey near to his castle at Roxburgh in 1128 and although the abbey remains the castle does not apart from a few ruins. Buried deep in the realms of history this amazing castle was to be the death of King James II when a large cannon exploded and killed him in 1460.

Apart from historical buildings there are lots of attractions and activities in and around the beautiful town of Kelso. The beautiful Floors Castle, more of a stately home, is the largest inhabited house in Scotland and has magnificent gardens well worth spending an afternoon in. The very substantial town square in Kelso is full of interesting shops and places to eat, and wandering around Kelso is an enjoyable day in itself. Kelso is also a good base to explore the surrounding area and other towns and attractions in the Scottish borders.

JEDBURGH
No short break in the borders of Scotland would be complete without a visit to Jedburgh. Jedburgh is a small and beautiful town in the Scottish borders and also boasts a truly magnificent and historical abbey, built in 1138. The very position of Jedburgh, a matter of 9 miles from the English border, made it a hotbed for conflict between Scotland and England. Known for its beautiful gardens and scenic riverfront walks, Jedburgh is very popular with all tourists who visit the area.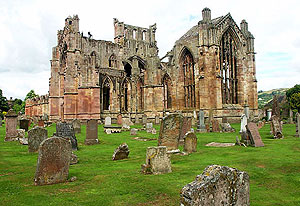 MELROSE
For Rugby fans the name Melrose will mean everything, as it is the home of Rugby Sevens, and indeed a fine ambassador for the game in Scotland. Another famous abbey is located in Melrose and this abbey is probably one of the most photographed churches in the whole of Scotland. Although most of the abbey dates from the 14th century, the abbey was originally constructed in 1136 and destroyed by Richard II in 1385. Melrose has a lot to offer the tourist and is a
must see location in the Scottish borders.

SHORT BREAKS IN SCOTLAND - KELSO, JEDBURGH AND MELROSE
"looks like what many people think the highlands look like". It is a wonderful area for a weekend break and we have a large selection of top quality hotels in the Scottish borders for you to choose from. Why not sneak away to a country hotel in the Scottish Borders and have a wonderful short break in Scotland!