Short Breaks in Scotland »
City Of Dundee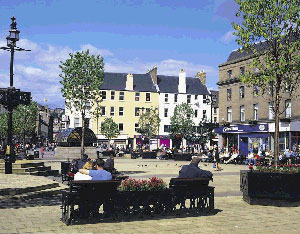 The city of Dundee in Scotland is also known as "The City Of Discovery" and it couldn't have a more apt title. There is so much to do in and around Dundee for all members of the family that it makes it the perfect place for a short break or even a longer stay holiday. Located in the Angus region of Scotland, Dundee was once famous for its incredible industrial output and in particular jute, a textile that put Dundee on the Victorian map of the world. However now the city of Dundee has transformed itself into a thriving, 21st Century destination and world leader in high technology industries and education.

SHOPPING HEAVEN IN DUNDEE
Perhaps shopping isn't on everyone's list of activities while on a short break in Scotland, but with Dundee you have to make an exception. Dundee is blessed with a number of modern shopping centres offering the very best of top brands at unbelievable prices, such as the Wellgate shopping centre, Murraygate and the ultra-modern Overgate centre not to mention hundreds of specialty shops. Definitely shopping heaven!

ARTS AND PERFORMANCES IN DUNDEE
Dundee is fast becoming a cultural centre for excellence in Scotland, boasting many leading edge arts and performance venues such as Dundee Rep Theatre and Dundee Contemporary Arts centre to name but two. The Broughty Castle Museum and Unicorn Preservation Society (the Unicorn is a ship!) are not to be missed on any short break in Dundee. Perhaps you would like to visit Dundee Contemporary Arts Centre or the McManus Galleries and Museum located right in the city centre. If arts and culture interest you, Dundee is the very place to be.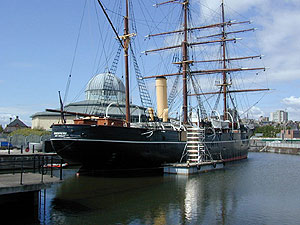 THE JEWEL IN DUNDEE'S CROWN
Everyone has heard of Captain Scott, world famous for his Antarctic explorations and a trip to the south pole in 1901 that they barely survived. His ship was named "Discovery" and today it takes pride of place in Dundee. Full of amazing features, interpretive centres and guides, a day trip to the discovery will be something that you will never forget. Once standing on board you are stepping into the realms of history and walking in the shadow of Captain Scott and Ernest Shakleton. There is only one word to describe the Royal Research Ship "Discovery" - incredible!

OTHER ATTRACTIONS IN DUNDEE
There are too many attractions in the city of Dundee to list here, but to summarise Dundee also has an observatory, a fantastic science centre, a wildlife park, museums, gardens, galleries and many fine places to dine out. Dundee is also a great place to base yourself to explore the wonderful countryside that surrounds this famous Scottish city.

SHORT BREAKS IN SCOTLAND - HOTELS IN DUNDEE
We have a wonderful selection of hotels in Dundee and the surrounding area for you to choose from. They range from quality value establishments to higher-end plush hotels for those who really want a special treat. Click on the green button below to instantly view a list of our establishments in the city of Dundee. Enjoy your stay in the perfect place for your short break in Scotland!