Tourist Attractions In Scotland »
Isle of Skye
Isle of Skye, Highlands Of Scotland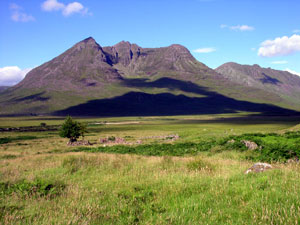 The Isle of Skye is a beautiful island located just off the west coast of the highlands of Scotland. Probably most famous for its mountain ranges known as The Cuillins, Skye is an incredibly popular destination with tourists visiting the highlands and islands of Scotland. Beautiful landscapes and seascapes, fantastic beaches and friendly locals make the Isle of Skye a great destination for a short break in Scotland.

Over The Sea To Skye
Its a romantic idea, in the words of the song, to sail over the sea to Skye. Although there is now a modern road bridge connecting the mainland to Skye it is still possible to journey by boat from several locations. For example, the ferry from Glenelg to Skye is probably one of the most scenic and visually pleasing ferry crossings in the world. Running from Easter until October this ferry journey may take you off the beaten track a little but the experience is well worth it.

If you fancy a boat trip with a difference why not head to kyle of Lochalsh on the mainland and take a ride on the famous glass-bottomed boat? Incredible views of seals, otters and many other wild animals are there for all to see. There is even a trip around a World War II vessel that lies on the bottom.

Isle Of Skye - History And Culture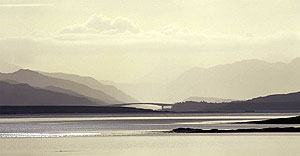 Portree is the main town on the Isle of Skye and a great place to base yourself in order to explore the rest of the island. Steeped in history it's worth remembering that Skye is representative of most of the highlands of Scotland with its crofting lifestyle, Gaelic culture and connections with the land and the past. If you are interested in history the Isle of Skye is definitely the place to be with a huge range of historical attractions, from the prehistoric peoples that inhabited the island and left their marks in standing stones and henges through to Armadale Castle and gardens.

Hotels and accommodation on the Isle of Skye
We have a great range of hotels and guest houses on the Isle of Skye to choose from, as well as many other hotels all over the west coast of Scotland.