Tourist Attractions In Scotland »
Aviemore and the Cairngorms
Aviemore and The Cairngorm Mountains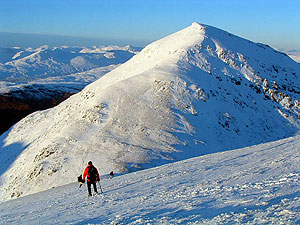 When it comes to hill-climbing, wilderness, the outdoors, skiing, wildlife, breathtaking views and incredible scenery, Aviemore in the Cairngorm Mountains of Scotland is the place to be. It has fantastic facilities for anyone interested in the great outdoors and mother nature. Aviemore is a holiday in itself and a good ambassador for the highlands of Scotland providing thousands of tourists each year with an unforgettable stay and outdoor experience.

Skiing In Aviemore Scotland
Aviemore is well known for its skiing and fantastic ski facilities. Sitting in the middle of the Cairngorms National Park Aviemore can thrill amateur and professional skiers alike, but it doesn't stop at skiing. Aviemore has facilities for all sorts of snow-sports such as snow boarding and sledging. Thousands of skiers come to Aviemore and the Cairngorm's every year but if you need a helping hand there are lots of ski lessons and tutors available, and we have a great choice of skiing hotels in Aviemore.

Aviemore and The Cairngorms Area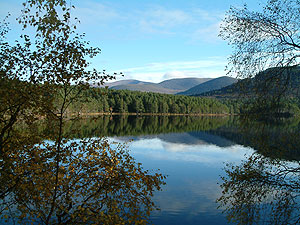 Aviemore is located in a truly beautiful part of Scotland and its not surprising it is so popular with tourists. In the surrounding area are places like Boat of Garten, Carrbridge, Dalwhinnie, Newtonmore, Laggan and Grantown On Spey. If the word "Whisky" is popping into your mind upon hearing some of those place names there is a good reason for it. Some of the very best whisky in Scotland is produced in this area, and Aviemore is a good base to work from. Inverness is only a 30 mile drive north for a day out if you have the energy after all that skiing or mountain climbing in the Cairngorms!

Accommodation and hotels in Aviemore
If you are looking for accommodation in Aviemore and the Cairngorms look no further. We have a fantastic selection of hotels and other establishments waiting to give you a warm welcome in Aviemore. We are sure you will enjoy your stay in and around Aviemore in Scotland.