Luxury Hotels in Scotland »
The Copthorne Hotel in Aberdeen
Check availability for The Copthorne Hotel, Aberdeen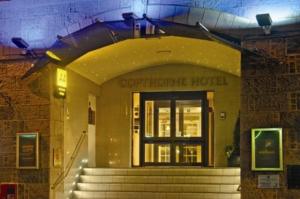 Scotland's oil capital boasts many hotels and many people regard the Copthorne hotel In Aberdeen as the top luxury hotel in the city. Situated in the centre of Aberdeen The Copthorne Hotel offers all the facilities you would expect of a luxury hotel in Scotland. Only 15 minutes away from Aberdeen airport the Copthorne Hotel allows you to enjoy the many facilities Aberdeen has to offer or use it as a base to explore the Aberdeenshire area.

Business and pleasure combine at this luxury Scottish hotel and facilities include internet access, wi-fi/LAN access and many office facilities. Perhaps you would like to forget about work and relax in the friendly atmosphere of Mac's Bar where professional staff with cater for all your needs. This is some of the best accommodation in Aberdeen and a joy to stay in, be it for one night, a weekend treat or a week's holiday in the Aberdeen area.

Our customers have often commented on the friendly staff, warm welcome and quality service received when staying at The Copthorne Hotel in Aberdeen. Meat-lovers will adore the amazing 122 Steak Room where some of the best steak in the world is available. Find out more about this luxury hotel in Scotland by clicking the link below. Your booking will be processed on secure servers and the hotel main page has much more information such as photographs and directions as well as policies and other assistance.

We hope you enjoy your stay in The Copthorne Hotel in Aberdeen - a fine example of a luxury hotel in Scotland.