Short Breaks in Scotland »
Glasgow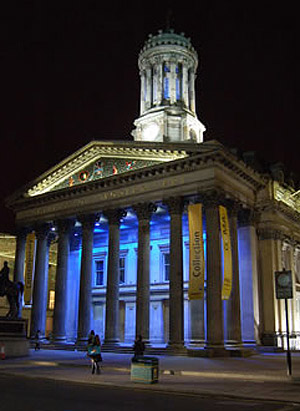 SHORT BREAKS IN SCOTLAND - CITY OF GLASGOW WEEKEND
If you are considering a short break in Scotland try a weekend in the city of Glasgow. Glasgow is full of beautiful buildings, wide streets with amazing shops and fantastic tourist attractions. There is something for everyone to see and do in Glasgow and we have a great selection of hotels in Glasgow that are all easy to view and book online.

Below we have outlined some suggestions for things to do on your short break in the city of Glasgow.

The City Of Glasgow
Glasgow is the largest city in Scotland and indeed one of the largest in the UK, a simply fantastic place to visit for any tourist, local or international. Many people right here in Scotland enjoy a short break in Glasgow and take the time to visit some of Glasgow's many attractions.

The city itself is well-known for its friendly people and tourists enjoy wandering around George Square in the city centre and walking through the wide streets. These streets contain some of the best shopping in the UK and can be quite busy with savvy shoppers seeking out that designer bargain or special something. Our selection of Glasgow hotels includes many hotels in Glasgow city centre with great access to all these facilities.

The Botanic Gardens
Visit the Botanic Gardens when on your short break in Glasgow. The Botanic gardens contain many amazing species and also offer a quieter get-away from the hustle and bustle of Glasgow's busy city centre. Located at the west end of Great Western Road and by the River Kelvin the Botanic gardens will both fascinate and relax you at the same time.

Glasgow Science Centre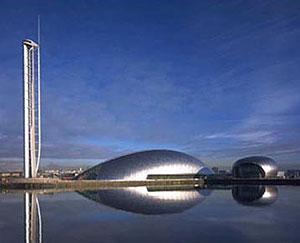 Glasgow Science Centre (pictured) is a state of the art facility that you simply must see on any short break in Glasgow. It is a museum, an observatory, a planetarium an IMAX cinema and much more. Glasgow Science Centre is fantastic if you have kids or if you are a big kid yourself, but its not designed just for kids, it is for the whole family.

Gallery of Modern Art
Glasgow is well-known for its amazing art galleries and the Gallery of Modern Art in the city centre is one of the finest in the world. It is a beautiful building in its own right and has been cleverly used to display some of the most popular modern art exhibitions. Located at the Royal Exchange Square right in the heart of Glasgow the Gallery of Modern Art is easy to reach and a great way to fill a couple of hours.

There are many art galleries in the city of Glasgow, so on your short break take the time to visit the different types and tastes of art available to view.

Museums In Glasgow
Glasgow is packed with museums of all kinds and the city has a world-wide reputation for quality and innovative museums. There are so many that your whole short break in Glasgow could be taken up with museums. Too many to list, some of the better known museums include The People's palace, The Museum of Transport, The Lighthouse, The School Museum, Tall Ship Museum, the Scottish Football Museum and many many more.

Short Breaks In Scotland - Glasgow
To view our fantastic selection of hotels in Glasgow simply click the green button below. You can also sort them by price, distance, rating etc to find your ideal hotel! If you are thinking of making your visit to Glasgow more permanent, you will will find a great selection of apartments for sale on the website.