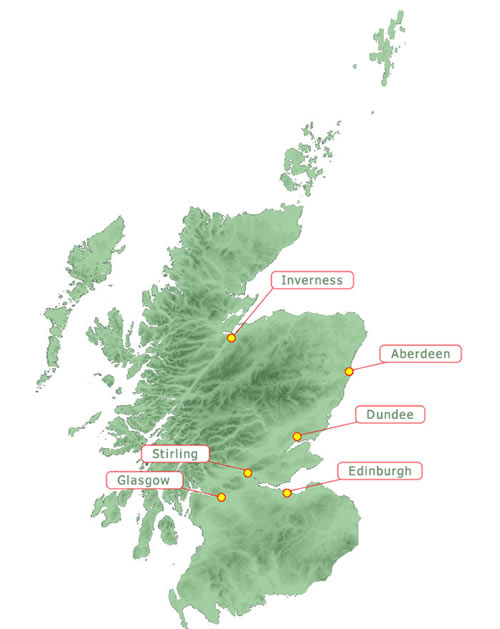 Our city guides will give you a detailed insight into various aspects of cities across Scotland.
As well as practical information regarding transport links you will also find a wealth of information on the most popular visitor attractions, local events and best places to eat and drink while on holiday in Scotland's cities.
Simply select from the links on the map opposite to view our extensive guides to Scottish cities.